See Every Angle
If your vehicle didn't come with a backup camera, you don't have to resign yourself to not having one. There are plenty of options when it comes to aftermarket backup cameras, so finding an affordable solution is fairly easy. It's a lot simpler to pinpoint the right backup camera when you are familiar with all of today's most popular options.
Contact our Solutions Specialists if you'd like to add the enhanced safety features of a backup camera to your car, truck or SUV. We'll guide you in selecting the right unit to fit your needs…and your budget!
WE CARRY TOP BRANDS IN AFTERMARKET COLLISION AVOIDANCE COMPONENTS
BACKUP CAMERAS, LICENSE PLATE CAMERAS, BUMPER SENSORS, REARVIEW MIRRORS AND BLINDSPOT SENSORS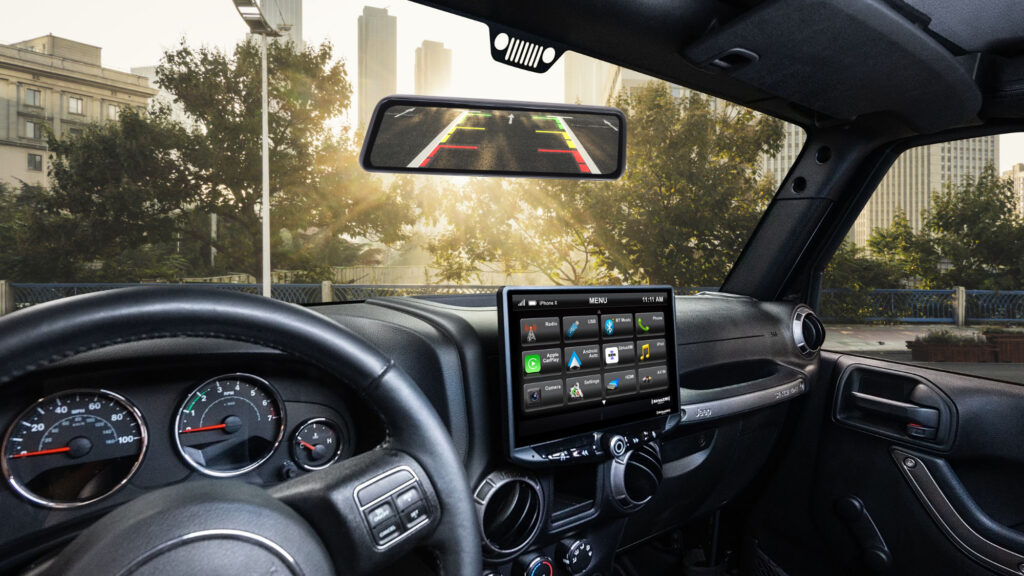 Start with a Backup Camera
One of the main differences that you'll encounter when shopping for a backup camera concerns the location in which it will be mounted. The most affordable and easiest option is to buy a backup camera that is mounted on the exterior of your vehicle inside a weatherproof housing. Of course, this will affect the outward appearance of your vehicle, so it may not be right for you.
A less conspicuous option is to choose a so-called keyhole backup camera. These flush-mounted cameras are installed inside of holes that are drilled in the rear bodywork of vehicles. You will have to be willing to have a hole drilled in the bodywork of your car to use this type of camera.
License Plate Backup Cameras are a quite popular option, available as full-frame models or camera mount only. Some models obscure vehicle tags, though, and that is a no-no in many states. Before spending your money on this option, make sure that it is legal where you live.
Decisions to consider before investing in a backup camera:
Low-light and night-vision cameras are available. If you do a lot of driving at night, you might want to buy one.
View – Most backup cameras display images in reverse, but some models allow you to switch to normal view as well.
Auto-On – The vast majority of backup cameras automatically switch on when you put your car in reverse.
Angle of View – Several different options are available when it comes to a camera's angle of view, so be sure to explore them thoroughly.
Blind Spot Detection
The blind spot monitor is a vehicle-based sensor device that detects other vehicles located to the driver's side and rear. Its warnings were mostly audible but now include visual, vibrating, and tactile feel. Originally found in rear bumpers to alert the driver of an obstruction when backing up, they are more commonly being added to side view mirrors or incorporated into body panels.
Blind spot detection and lane departure avoidance systems are a great combination for safety on the roads.
Image Sensors
Advancement in digital sensor system technology has revolutionized obstacle detection. Triangulation technology, using the multi-sensor setup, calibrates obstacle detection for improved distance detection, reduced blind spots, and improved obstacle warning.
Today's image sensors offer superior resolution and are exceptionally sensitive. Bumper-installed and hitch mount options exist, as well as differences between car and truck. With a detection range of upwards of 2.5 feet, these units are also rain/debris rated (iP67), compatible with steel bumpers (sleeve required), and paintable.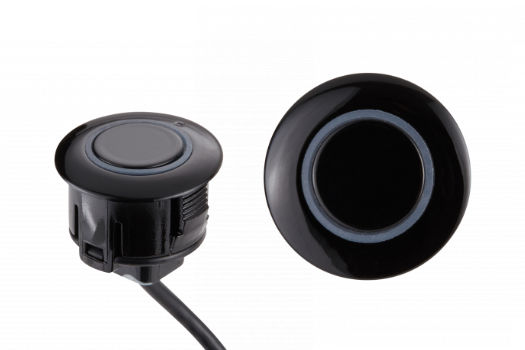 Ask us about outfitting your vehicle! We carry universal and manufacturer-specific systems.
Rearview Mirrors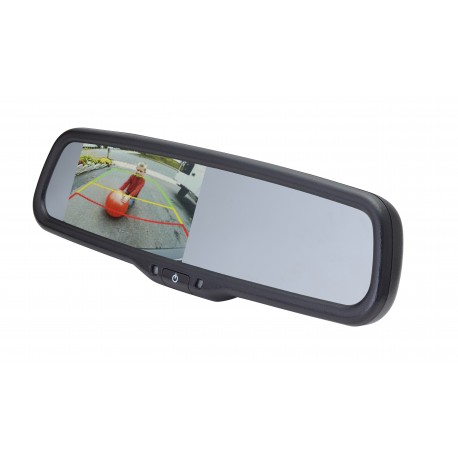 With a rearview mirror/camera system, parking the car or even just backing it up, has never been easier.
The built-in parking guidelines turns challenging situations like backing up and limited-visibility parking that seem impossible into simple ones. These lines show you which direction your vehicle is headed, helping you make more precise adjustments to avoid obstacles. As soon as you put the vehicle in reverse, a trigger input activates the monitor and parking lines.

Key Features:
Multiple Video Inputs
Color Screens
Reverse Trigger Input
Adjustable Parking Lines
Built-in DVR
Remote Control Included
Front & Rear Facing Cameras
Auto Dimming Display