Today's high-technology automotive window tint films do more than just darken your windows, they also block heat, glare and UV light while remaining virtually invisible. Tinted windows block the sun's heat helping to keep occupants cool and reduce cooling costs, as well as providing a level of safety in reducing glare, which could impact your vision while driving.
If you're looking to improve your driving experience, let the pros at Mobile Electronics increase your vehicles 'cool factor' with professionally installed window tints. We also install auto tints to boats, RVs and any other off-road vehicle you may have.
Our tint is backed by a Lifetime Warranty!
INCREASE COMFORT. BOOST SECURITY. ENHANCE STYLING.
WITH PROFESSIONALLY-INSTALLED, HIGH-QUALITY WINDOW TINT.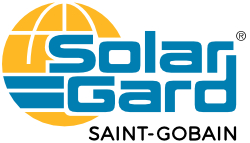 Stay Cool with SolarGard Window Films.
Taking advantage of nano-ceramic and metalizing technologies, the Solar Gard line of high-performance window films provides a cooler and more comfortable driving experience.
Exclusive Lifetime Warranty!
Ask your installer or a solutions specialist for details.
Window tints are available in a variety of shades from 5%-70%.
Features Include:
State-of-the-art extruded films
Improves comfort due to maximum heat and glare rejection
Reduces fading of vehicles interior
Improves personal safety by blocking 99% of UV rays
Helps hold shattered glass together in the event of an accident
Improve vision clarity while driving, day or night